99.9% STERILIZATION RATE
Introducing an innovative new level of protection to help us combat germs. Our portable UVC light is equipped with 254 nanometers which KILL any viruses, mold and bacteria across any surface – Use it on over your sink, at the office, kitchen, linen closet, etc... the list goes on-and-on. 

Health and safety
In the use process, the surface of the ultraviolet lamp should be kept clean. It is better to wipe it with alcohol gauze once a week. If there is dust or oil stain on the surface of the lamp tube, it should be wiped at any time.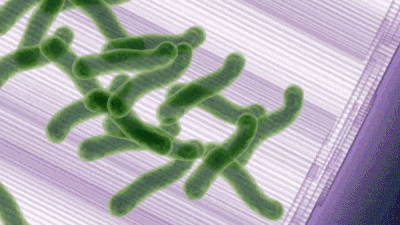 Features:

When disinfecting the surface of articles with ultraviolet rays, the irradiated surface shall be directly irradiated by ultraviolet rays, and sufficient irradiation dose shall be achieved
The ultraviolet light source shall not be exposed to people to avoid damage.
Wide irradiation range, high efficiency, no odor of disinfectant, safe and no pollution

Various uses, toilet disinfection, baby underwear disinfection, can also be used in disinfecting pet supplies

Portable, essential for home travel, easy to use
Specifications:
Material: ABS
Color: Black
Rated Voltage: DC 4.5V
Rated Power: 2.6W
Input: 100mA
Power Supply: 3 * AAA Batteries (NOT Included)
Item Size: 7 * 3cm / 2.76 * 1.18in
Item Weight: 31g / 1.09oz
Package Size: 7.2 * 7.2 * 3.1cm / 2.83 * 2.83 * 1.22in
Package Weight: 43g / 1.52oz

Package List:
1 x Car UV Light Bacteria Disinfection Lamp (Battery Excluded)
Notes: Do not apply directly to people. Ultraviolet rays can burn the skin, let alone eyes.